With the business mission of being "Forever Faster", PUMA aim high to be the Fastest Sports Brand in the World. For more than 70 years, PUMA has been developing sports footwear, apparel and accessories for the best athletes. PUMA's range of sports apparel is designed by incorporating performance and sports inspiration into their products such as sports shoes for women.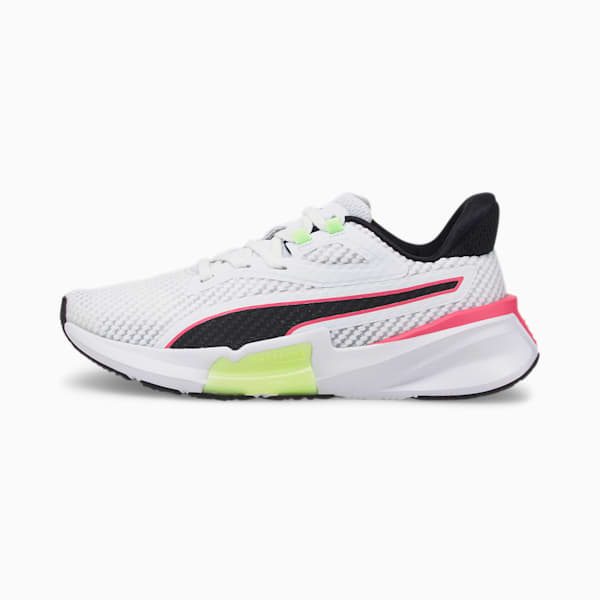 The Brand Story of PUMA
In Germany, the "Gebrüder Dassler Schuhfabrik" (Dassler Brothers Shoe Factory) was established in 1919. The majority of German athletes wore Dassler spikes during the 1928 Olympic Summer Games in Amsterdam, which marked the brand's global breakthrough. "PUMA" was formally filed with the German Patent and Trademark Office in 1948.
Leaders On And Off The Field
By offering a large assortment of well-designed sports gear suitable for both recreational and competitive activity, PUMA has added pleasure to practicality. PUMA offers a variety of comfortable sports apparel and equipment to help you compete on the playing field while enabling you incorporate sports into your lifestyle with fashionable sportswear that can be worn everywhere, from running shoes for track and field to footwear for golf.
PUMA's Sustainability Efforts
PUMA choose to push for change and pave the way with fashion and sportswear. As a business that incorporates sustainability into their operations, PUMA's 10FOR25 sustainability strategy supports the United Nations Sustainable Development Goals focusing on 10 key sustainability areas by working closely with stakeholders.
PUMA: Culture of Firsts
PUMA aims to always bring better and unique innovations to sports for game changing athletes. Back in 1984, the RS Computer Shoe was created in the PUMA Running Studio where the team leveraged on computer technology to create better running shoes. Today, PUMA continues experimenting with digital technology to bring out the best in athletes.
Turning Intent Into Action
Because PUMA is committed to leveraging its platform to promote change and does not accept racism, discrimination, or police brutality, the company created the hashtag #REFORM to combat social injustice. PUMA donates to organisations and projects that promote the Black Lives Matter movement in an effort to empower all Black voices in the workplace.